Z-Lasik Z 3D NEW
WE WILL GET RID OF YOUR GLASSES IN JUST 15 MINUTES
WE WILL GET RID OF YOUR GLASSES IN JUST 15 MINUTES
Z-LASIK Z 3D is the latest method in the field of refractive surgery, it corrects nearsightedness, farsightedness and astigmatism. This surgical method requires the use of two lasers - FEMTO LDV Z8 femtosecond laser and an excimer laser.

Z-LASIK Z 3D is currently the most accurate, fastest and finest femtolaser surgery of today.

WHAT WILL CONVINCE YOU:
SPEED - the procedure takes only a few minutes and you can go to work already on the second day
PAINLESS COURSE - the laser beam does not disrupt the sensitive outer layer of the cornea during the correction of the eye
RESULT - the result is permanent and stabilizes within a few days after surgery
VAILABILITY - the surgery is possible even with challenging findings on the cornea

The method is adapted to each patient's individual needs.

THE BENEFITS OF Z-LASIK Z 3D WITH FEMTOSECOND LASER FEMTO LDV Z8
The device allows the physician to set up a preferred mode of action on the upper cornea for laser surgery:
choosing the beam position - corneal flap is created and customized exactly for each patient
setting the angle - the edge and angle of the flap can be made even more precisely by the doctor
working in 3D mode – other femtolasers work only in 2D mode
reduces the risk of postoperative complications – the technology prevents temporary inflammatory reactions and adverse effects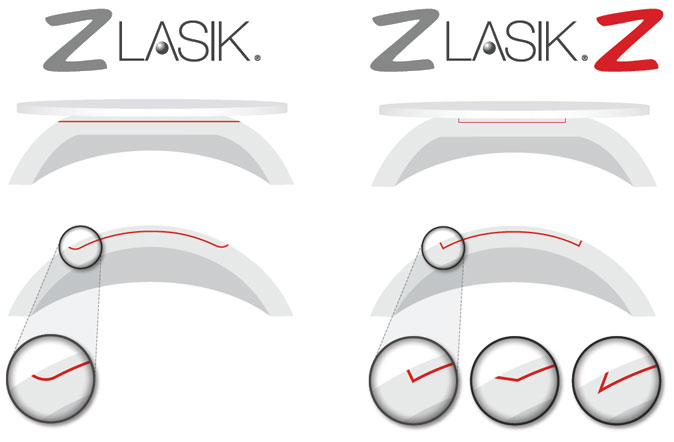 Femtosecond laser FEMTO LDV Z8, which is used in the Z-LASIK Z 3D method, is the latest laser from the workshop of the Swiss brand Ziemer. It differs from the other lasers by allowing a comprehensive surgery of the cornea.
Price Z-Lasik Z 3D: 1250 € / eye