Clear - femtosecond laser Femto LDV Z8
A completely new revolutionary certified method from Ziemer
MUDr. Ivo Ďurkovič, MPH (head ophthalmologist of the iClinic eye clinic) participated with the Swiss company Ziemer in the development of a completely new certified method of correction of myopia and astigmatism by the new extraction of tissue lenticular from corneal trees using a FEMTO LDV Z8 femtosecond laser. Historically, the first operation in the world using this method was performed at the iClinic eye clinic in Bratislava on 18 May 2021. The new lenticular application from Ziemer is called CLEAR and means the following:
C Corneal
L Lenticule
E Extraction for
A Advanced
R Refractive Correction
CLEAR is a revolutionary certified method of treating
myopia and astigmatism:
myopia from -1.5 to -10 dioptres
astigmatism from -0.5 to -6.0 dioptres
Advantages of the CLEAR method:
Easy centring and the possibility of centring after docking.
Guiding tunnels facilitating the release of energy for easy lenticular separation.
Variability of entrance tunnel locations.
Intraoperative OCT.
Patented scan pattern with overlapping spots.
Low-energy concept of energy use.
Easier lenticular extraction.
Cyclotorsion compensation.
A new surgical method in which only a femtosecond laser is used without the need to burn the cornea with an excimer laser.
Cut-free method
Who is the operation suitable for:
minimum age 18 years
no serious infection or eye injury in the last year
no autoimmune disease such as Sjögren's syndrome, lupus and others
must not have herpes corneal disease, even in the past
no scars on the cornea
surgery is not recommended for pregnant and breastfeeding women
Other methods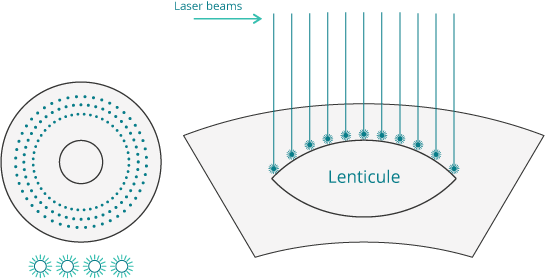 Clear method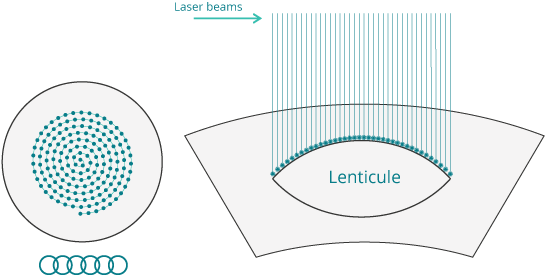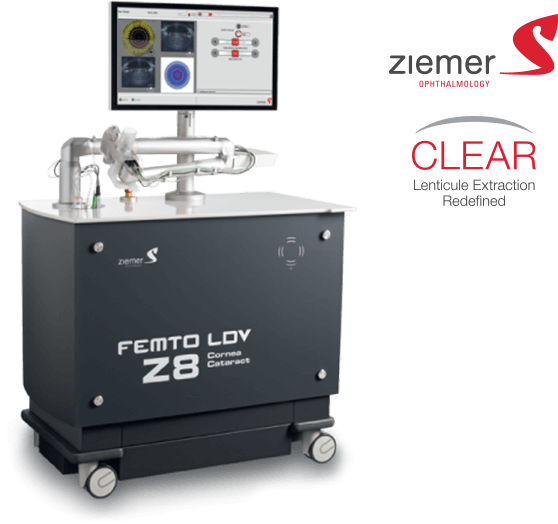 How is Ziemer different from others?
As a pioneer in the field of low-energy femtosecond laser procedures, the Ziemer´s low-energy concept provides maximum precision, minimal side effects and contributes to fast restoration of sharp eyesight within a few hours.
Low energy concept
Thanks to the Ziemer applanation arm, the working distance from the eye is very short. Therefore, a high focusing power can be achieved and only very little energy per pulse is needed. This allows for small overlapping spots resulting in a smooth cut – only possible with the Ziemer FEMTO LDV low-energy concept.


SOURCE: www.ziemergroup.com