Two-eye surgery for the price of one
In 2020, a challenging period began for the whole world. At iClinic, we want to show you that you are not alone in these difficult times. Laser eye surgery is now even more available to you than ever before.
Concerning the financial impact of family budgets due to the coronavirus pandemic, iClinic has prepared an extraordinary
promotion for selected laser surgeries, so you can fulfil the dream of perfect vision for yourself or your loved one. The surgeries under this promotion
are carried out to the same high standard as other surgeries
to which the current promotion does not apply.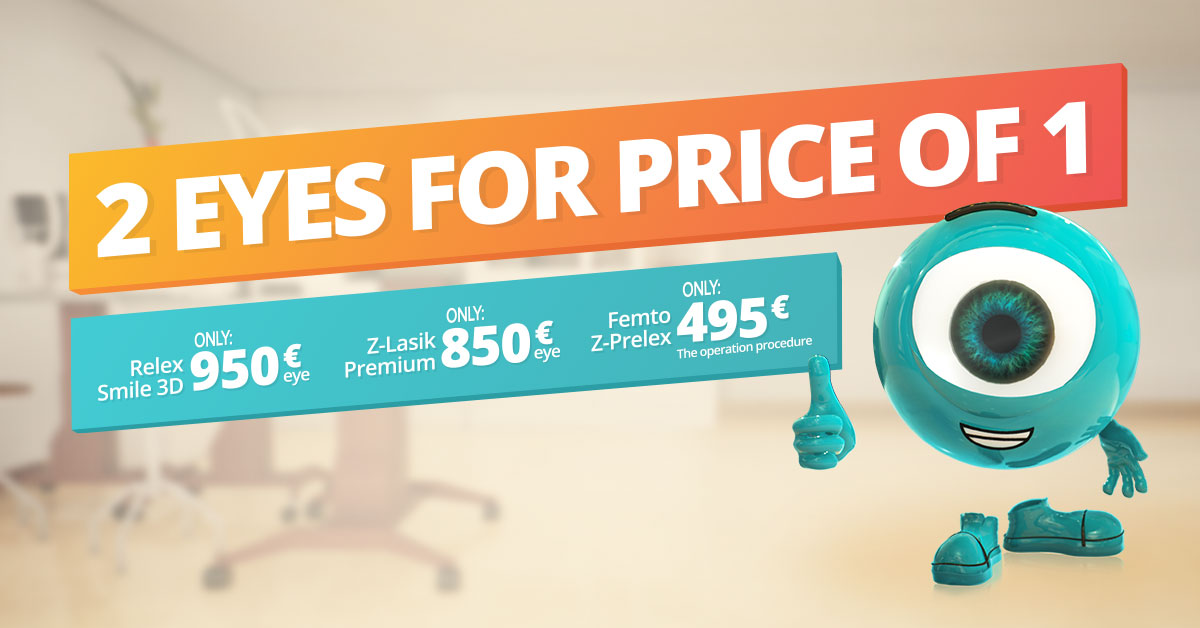 TAKE ADVANTAGE OF EXTRAORDINARY LIMITED PROMOTION!
Opt for two-eye surgery! Only now you will get it for the price of one-eye surgery. All you have to do is submit a non-binding contact form with a password.
You can undergo the surgery of two eyes for the price of one eye until 31 December 2021.
You can determine the date of the procedure yourself in agreement with our clinic.
The number of surgeries in this promotion is limited! It applies only to those who send us a non-binding contact form with a password no later than 31 August 2021.