MUDr. Branislav Jakubička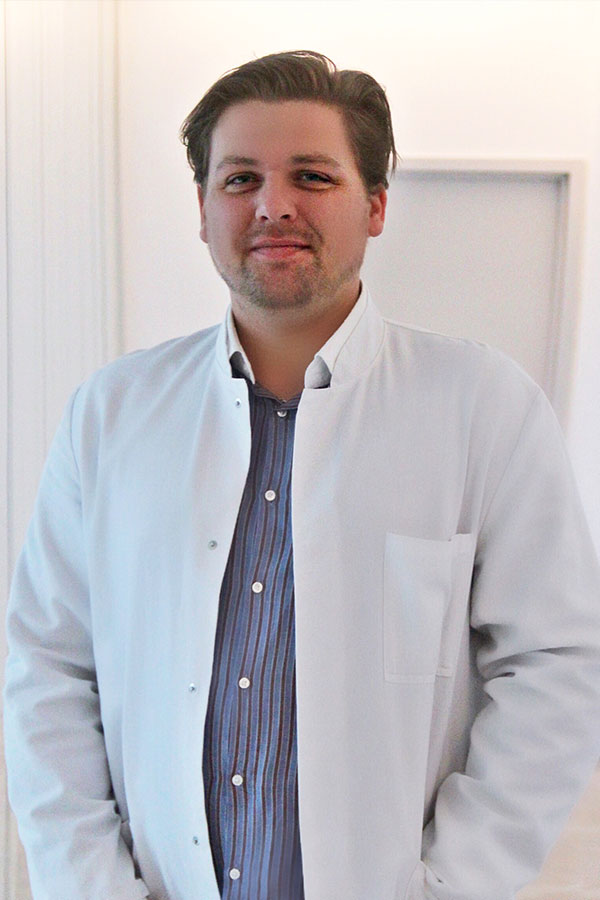 doctor, ophthalmologist
Dipartimento ortopedia e traumatologia d'urgenza San Martino, Universitá degli Studi Di Genova -Genoa, Italy
Special assistant: Lecturer of students: Institute of Anatomical at the Faculty of Medicine, Charles University in Prague
Research worker: "Myasthenia gravis" Motol University Hospital, Charles University in Prague, with Prof. MUDr. Josef Zámečník, Ph.D.
A graduate of the Faculty of Medicine at Charles University in Prague
Certification test in Ophthalmology, Dresden, Germany
a member of the Medical Council of Munich, Bavaria, and the State Chamber of Physicians of Saxony in Dresden, Germany
former affiliations:

Eye Clinic Augenklinik, Helios Klinikum Aue, Germany
Klinik für Traumatologie, Orthopädie und Sportmedizin, Weiden - Bayern, Germany
Dipartimento ortopedia e traumatologia d'urgenza San Martino, Universitá degli Studi Di Genova - Genoa, Italy
Special assistant: Lecturer of students: Institute of Anatomical at the Faculty of Medicine, Charles University in Prague
Research worker for "Myasthenia gravis" Motol University Hospital, Charles University in Prague, with Prof. MUDr. Josef Zámečník, PhD.
experience in the following areas:

Laser Eye Surgery: PASCAL Laser, Yag Laser, Argon Laser (complete Spectrum)
Laser glaucoma surgery including SLT
Refractive laser surgery
Cataract Surgery
Plastic surgery of the eyelid

Retinal surgery

Application of intravitreal drugs
Top diagnostics and therapy of macular degeneration

OCT diagnostics
awards:

Prize of the Minister of Health of the Czech Republic For extraordinary results in the project of applied research was awarded in 2009: Public award: Myasthenia gravis
member of:

ESCRS - European Society of Refractive and Cataract Surgery
EURETINA
AAO American Academy of Ophthalmology
DOG - Deutsche Ophthalmologische Gesellschaft
BVA - Berufsverband der Augenärzte Deutschlands e.V.
Publishing activity, i.e.:

Atrophy of type II fibers in myasthenia gravis muscle in thymectomized patients: steroid-induced change with prognostic impact. J Cell Mol Med. (IF 6.807)
ARE YOU INTERESTED IN A CONSULTATION OR EXAMINATION?
Questions are answered solely by an eye doctor/ophthalmologist.
MESSAGE US