We hand out discounts in the value of one million eur on eye surgeries
A popular discount for anyone who wants to get rid of glasses or contact lenses is back. Eye laser surgery is now more affordable than ever. We will provide the first thousand of you with an EXTRA DISCOUNT in the amount of € 1,000 for painless eye surgery. In total, for thousands of you we will contribute by the incredible amount of € 1,000,000.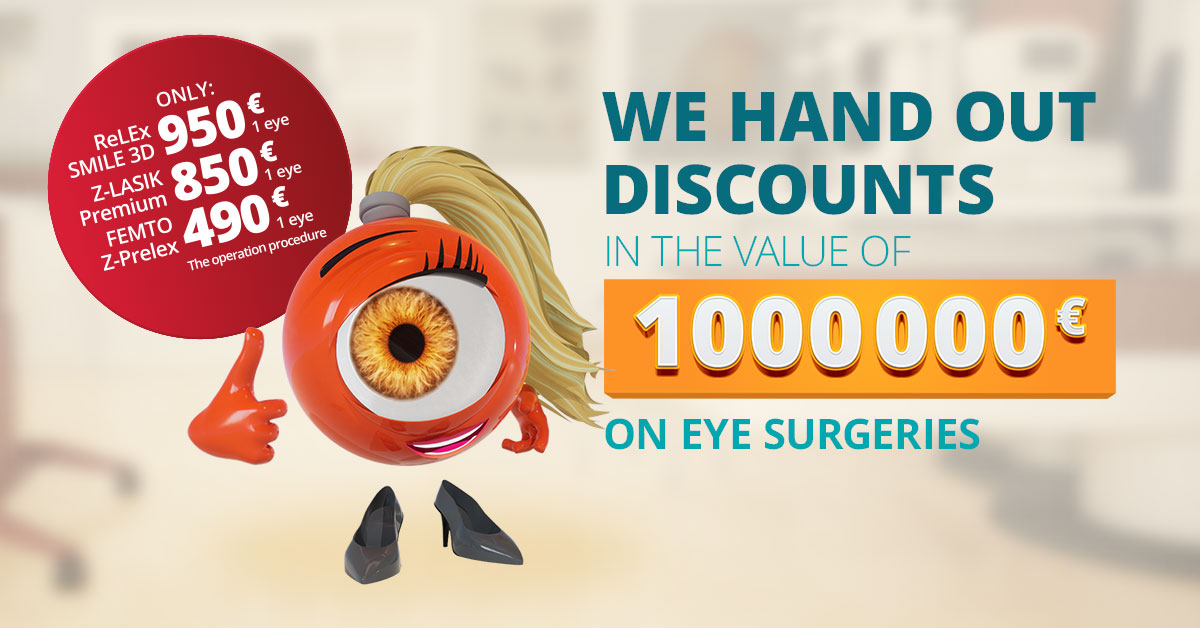 All you have to do is submit a non-binding contact form with a password. You can undergo the surgery of two eyes for the price of one eye until the 9th of January 2022. You can determine the date of the procedure yourself in agreement with our clinic.

A surgery can also be purchased in the form of a
gift voucher
or buy on installments.
The number of surgeries in this promotion is limited! It is valid only for the first 1 000 fastest patients who send us a non-binding contact form with a required password no later than till January 9th, 2022.